Best wine from New Zealand: Amisfield Pinot Noir 2017
Have a taste of Amisfield Pinot Noir and indulge in the richness of the uniquely grown grape in the mountain ranges and tributaries of New Zealand.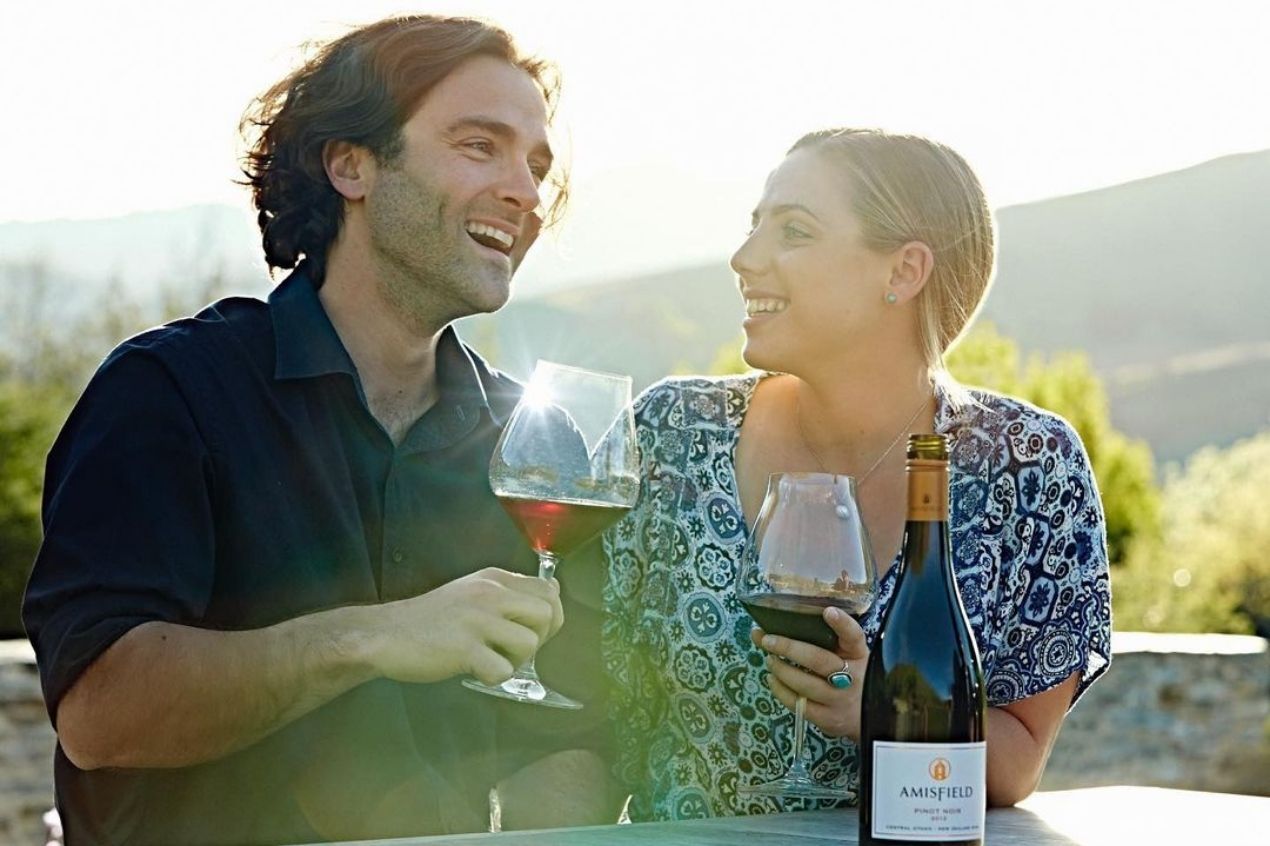 Claiming the Wine of the Year by Country (New Zealand) accolade at the 2021 Sommeliers Choice Awards, Amisfield Pinot Noir 2017 proved its worth with a gold medal winning display.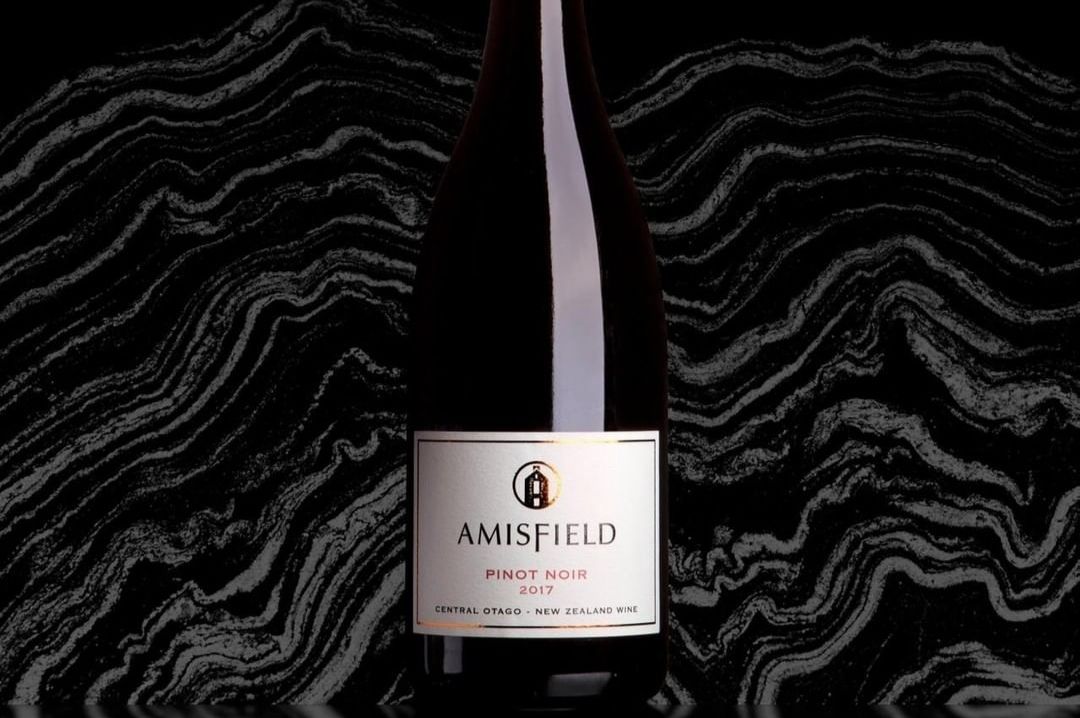 Amisfield Pinot Noir 2017, Source: Instagram
Expressing damp dark earth, mushroom, and truffle aromas on the nose, this award winning wine's red fruit is grown and harvested from discrete parcels at Amisfield's single estate vineyard in Central Otago. As you take a sip, you will be lifted with red plum skin and black tea tannin flavors on the palate. Finishing on a bright note, dry herbal tones and concentrated aromatics make this wine a great match with salmon, roasted chicken, and pasta dishes.
Shop Amisfield Pinot Noir here.
Single Estate Vineyard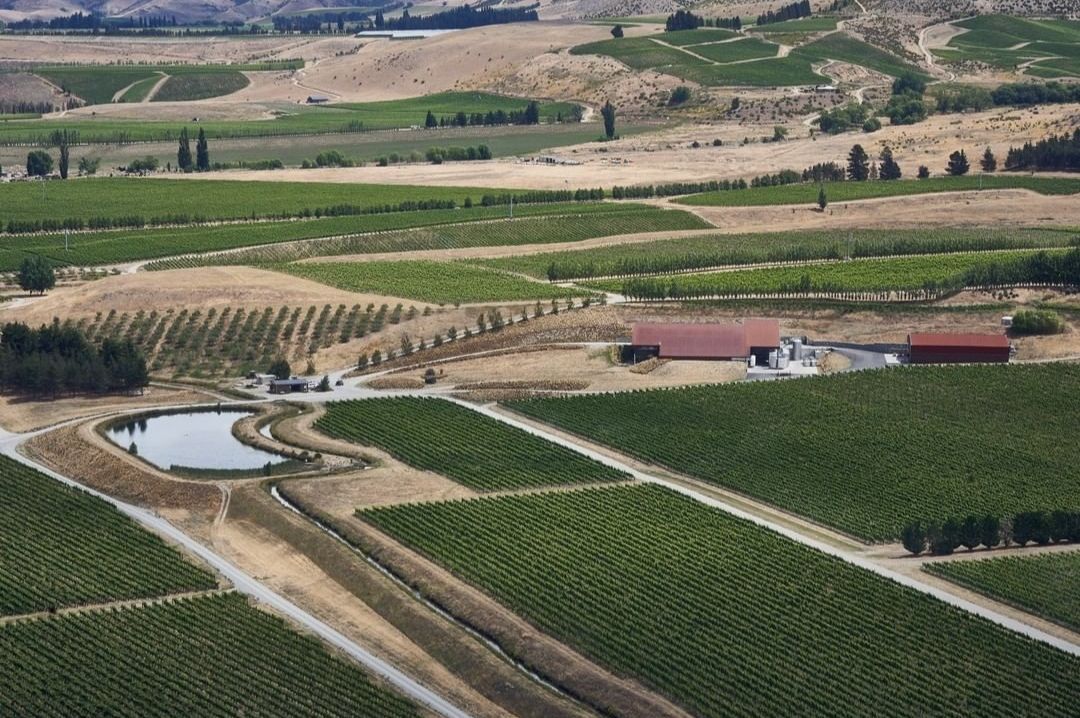 Aerial view of Amisfield single estate vineyard in Otago, Source: Instagram
One of the largest single estate vineyards in New Zealand's Central Otago, Amisfield is enclosed with the majestic Pisa mountain range. The vast landscape with a continental climate (cold winters, low rainfall, and hot summers) allows vines to flourish, with the first plantations being made in 1999 that are still alive and potent.
During the unsettled rainy and cold conditions, the plants continue to grow and mature, developing optimal flavor and acidic balance. Even the small berry produces are rich in flavor with moderate alcohol and balanced acidity.
Named Organic Vineyard of the Year 2020 by New Zealand Wine Directory, Amisfield have a conventional approach to producing wines as they believe in nurturing nature, sticking with their philosophy to yield excellent purity, intensity, and vibrancy.
The Winery
With a 600 ton production capacity, the two storey winery at Amisfield stores the hand harvested fruit (for 4-5 days) to let the natural fermentation process get going. The delicate skin and seed tannins are removed with hand plunging and pulse air techniques before the grapes are shifted into 20% tight grain French oak barrels to mature for the next 15 months.
At Amisfield, assistant winemaker Ben Lee works on extracting the finest pinot noir by regularly overseeing the tannin developments and working his magic with whole bunch clusters.
The Cellar Door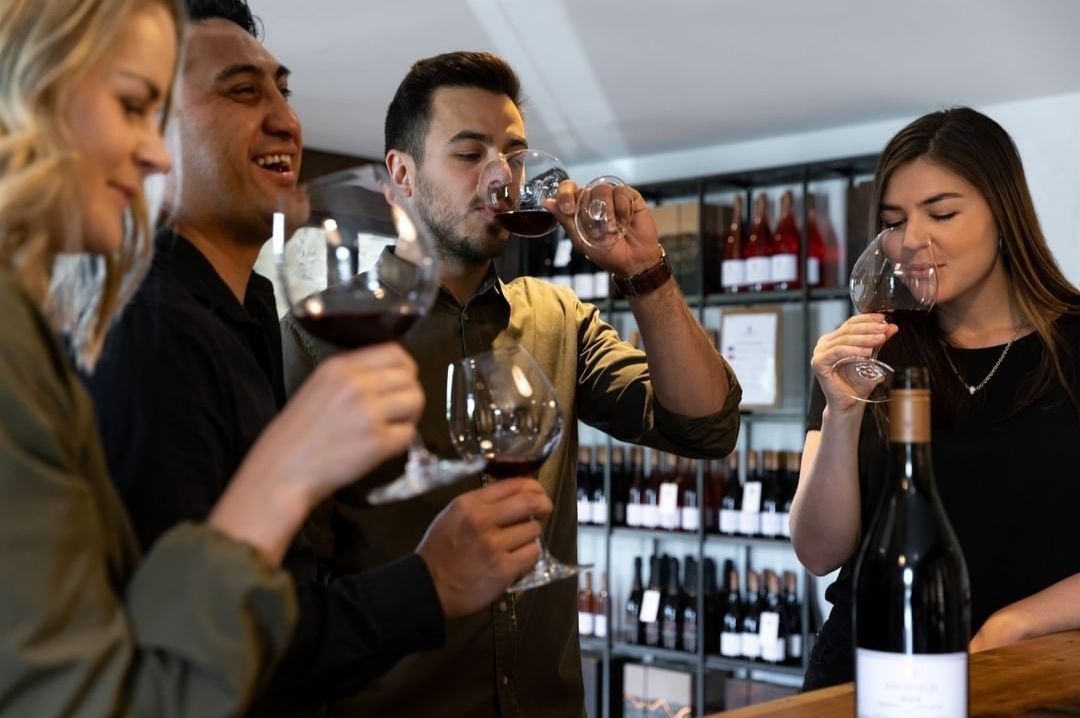 Wine tasting at Amisfield Vineyard in New Zealand, Source: Instagram
There's nothing better than a wine tasting. Opening a gateway to their range of wines from the organic single estate vineyard, Amisfield offers a glimpse of the Otago region with distinctive blends paired with small plate options.
For those looking to sniff some ultra rare wines and older vintages, the bespoke private tasting will hug you with golden its collection.
Location - 10 Hayes Road, Henderson Valley, Auckland, New Zealand.
Timings - 10 am to 6 pm (Monday to Sunday)
A kitchen for all seasons
Led by executive chef Vaughan Mabee, the kitchen at Amisfield complements the wines from the vineyard with locally sourced produce, representing the working people of Otago in fisherman, farmers, hunters, and gatherers. Keeping in mind the importance of sustainability, the restaurant aids biodiversity through ethical farming practices.
If you wish to activate added benefits like access to pre release and limited edition wines, invitations to events, and more, sign up for the wine club membership here.
About Sommeliers Choice Awards
The Sommeliers Choice Awards sheds light on wines that would make a compelling addition to bars and restaurants in the US by awarding double gold (96 points and above), gold (90-95 points), silver (80-89 points), bronze (70-79 points), and special category awards based on their performance in the following parameters: quality, value, packaging, typicity, and versatility to pair with food items.
A leading panel of accomplished judges such as top sommeliers, wine directors, and on-premise wine buyers follow the blind tasting procedure. Once the wines are blind tasted, their value and packaging is evaluated to compile overall scores, also taking into consideration if they make a good by the glass fit.
This year, the competition was graced with some of the biggest names in the industry such as Jacob Brown (Head Sommelier at Lazy Bear, San Francisco), Marc R. Kauffman (Celebrity Sommelier, CS, CSW), Koen Masschelein (Director of Food and Beverage at Four Seasons Hotels and Resorts, Yountville, CA), Brett Davis (Master Sommelier and Sales and Education Manager at E. & J. Gallo Winery), and Gillian Ballance (Master Sommelier and Education Manager at Treasury Wine Estates).
Header image - Amisfield Vineyard, Source: Instagram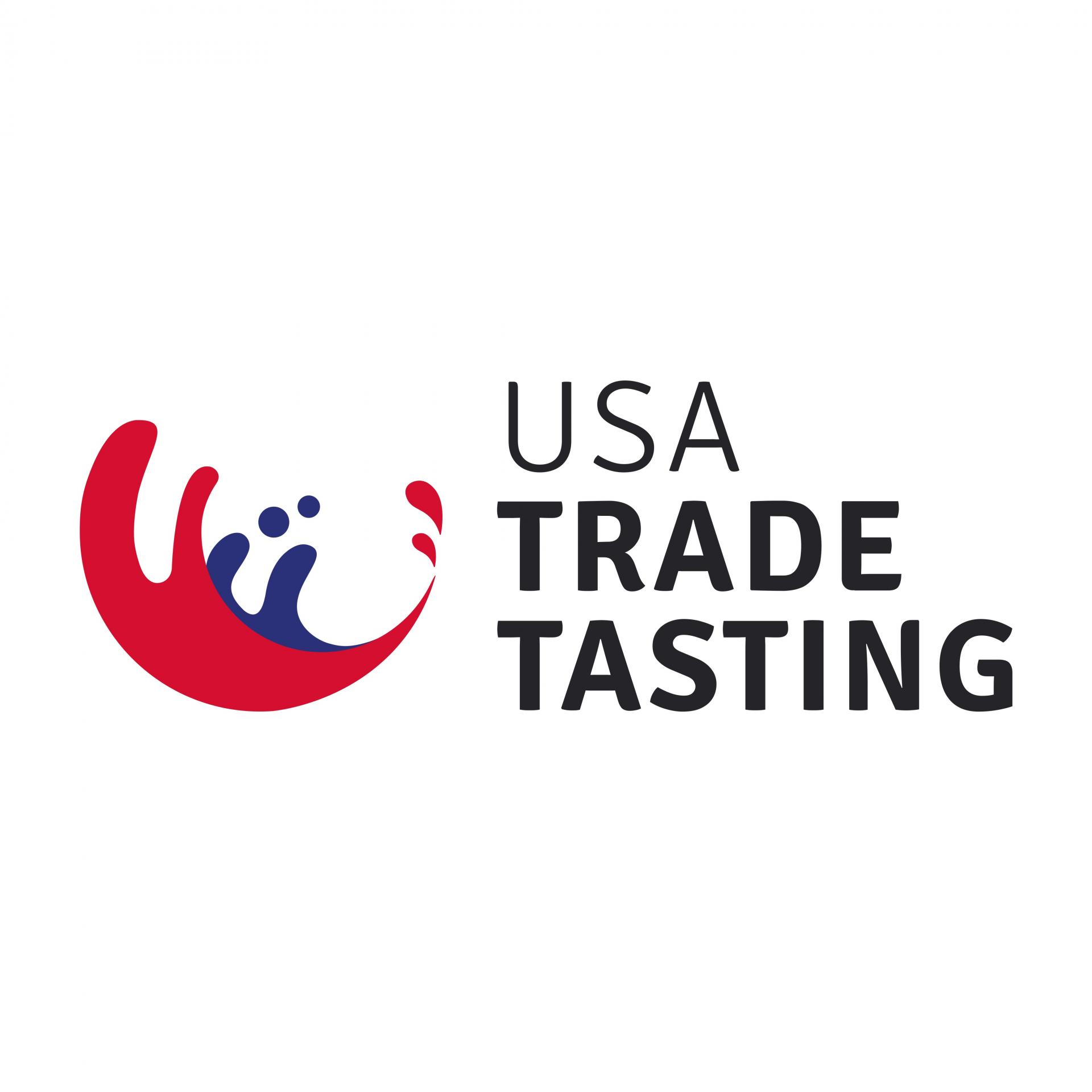 Morgan MFG, 401 N Morgan St Suite #204A, Chicago IL 60642
Register Now
South San Francisco Conference Center, 255 South Airport Boulevard, South San Francisco, CA 94080, United States.
Register Now
South San Francisco Conference Center, 255 South Airport Boulevard, South San Francisco, CA 94080, United States
Register Now