Shaking up the whiskey market: Nashville Barrel Co.
From finding the best barrels to fabricating the perfect blends, Nashville Barrel Company has entered the market with a high quality dram.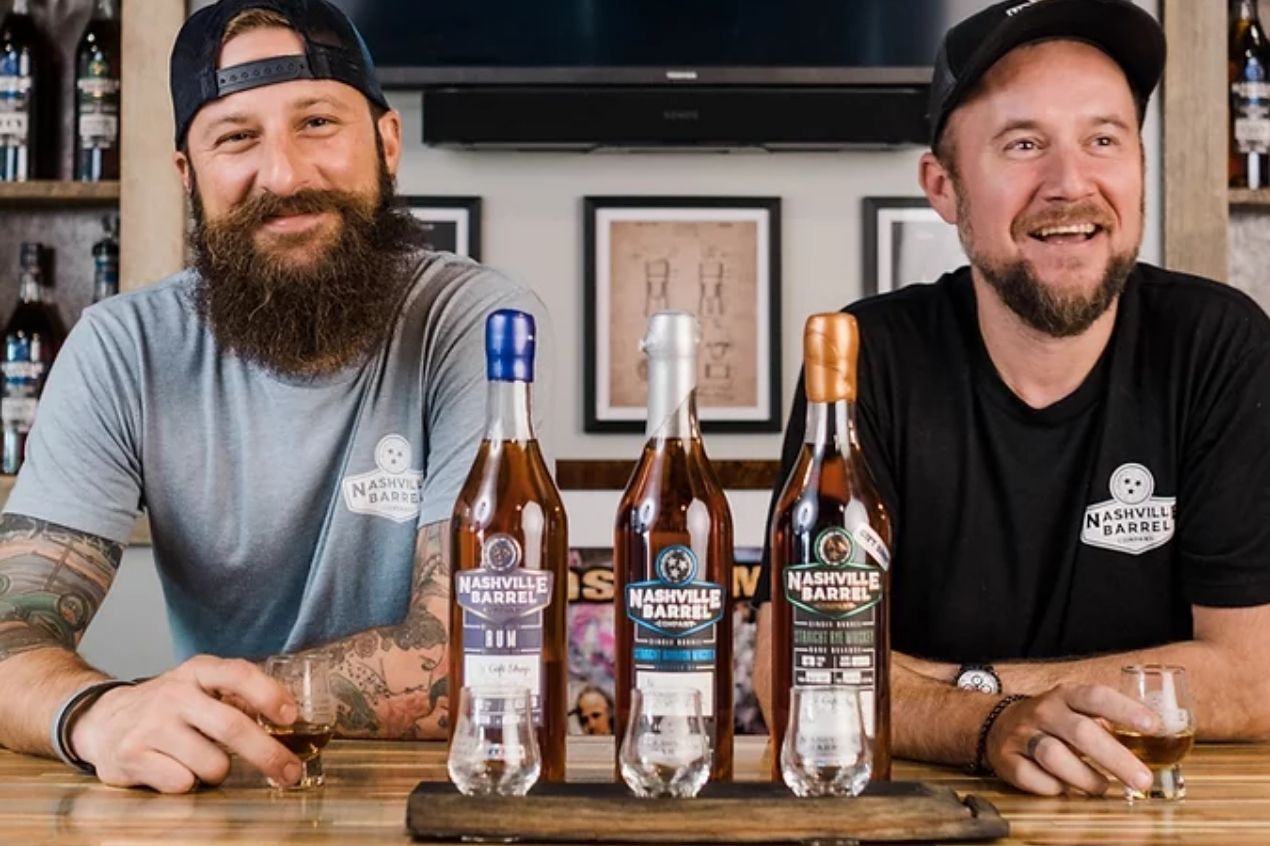 Originating from Tennessee, Nashville Barrel Company Single Barrel Rye bagged a gold medal at the 2021 Bartender Spirits Awards with aromas of peach, granny apple, and chocolate. Comprised of 95% rye and 5% malted barley, the award-winning whiskey is a blend of sweet and spicy flavors on the palate, such as vanilla, baking spice, and maple.
Taking home three medals (2 gold and 1 silver) at the 2021 Bartender Spirits Awards for the Single Barrel Rye (94 points), Single Barrel Bourbon (90 points), and Small Batch Rye (89 points), Nashville Barrel Company take pride in crafting spirits for the people rather than recognition. But as we all know, hard work and recognition go hand in hand.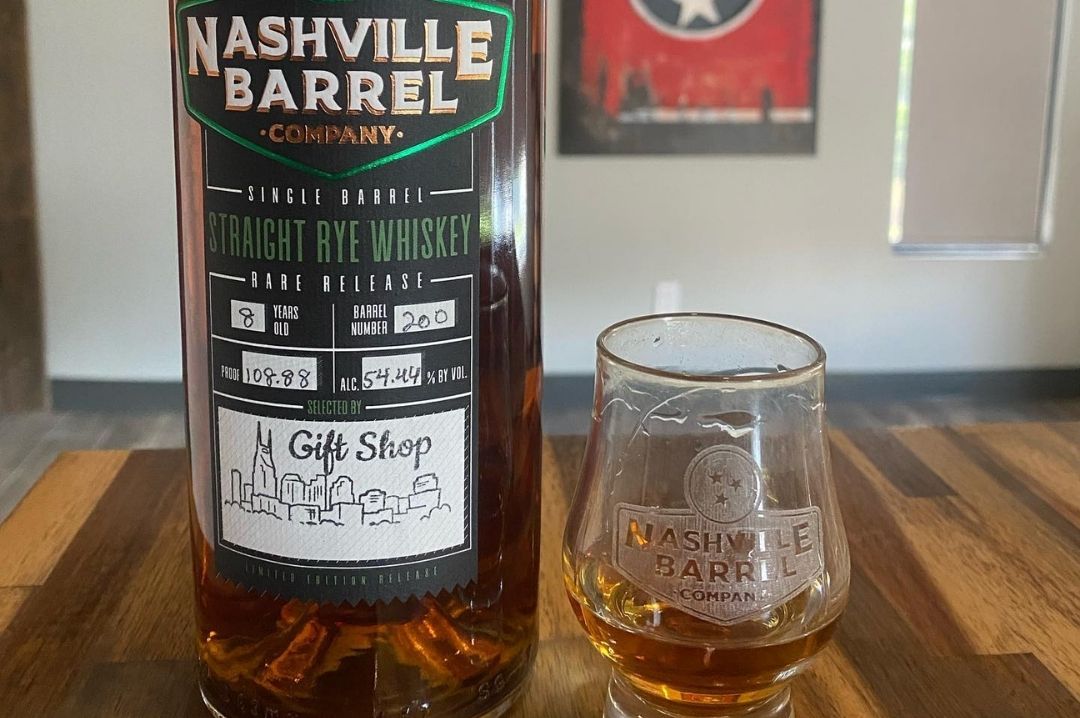 Nashville Barrel Company Single Barrel Rye, Source Facebook
The Bartender Spirits Awards sheds light on some of the best spirits brands that have the ability to flourish in the US on-premise industry. Judged by bartenders, bar managers, and buyers in the on-premise industry, spirits are being awarded double gold (96 points and above), gold (90-95 points), silver (80-89 points), bronze (70-79 points), and special category awards, based on their quality, value, and packaging.
Some judges from the competition worth the mention are Nora Furst (Partner at West Beverage Consulting and Beverage Director of Uma Casa, SF), Zachary Faden (Lead Bartender and Manager at Brasserie Liberté, Washington DC), Matt Grippo (General Manager at Blackbird Bar, SF), and Matthew Talbert (Owner at Left Coast Seafood Restaurant & Marketplace, SF).
Doing it their way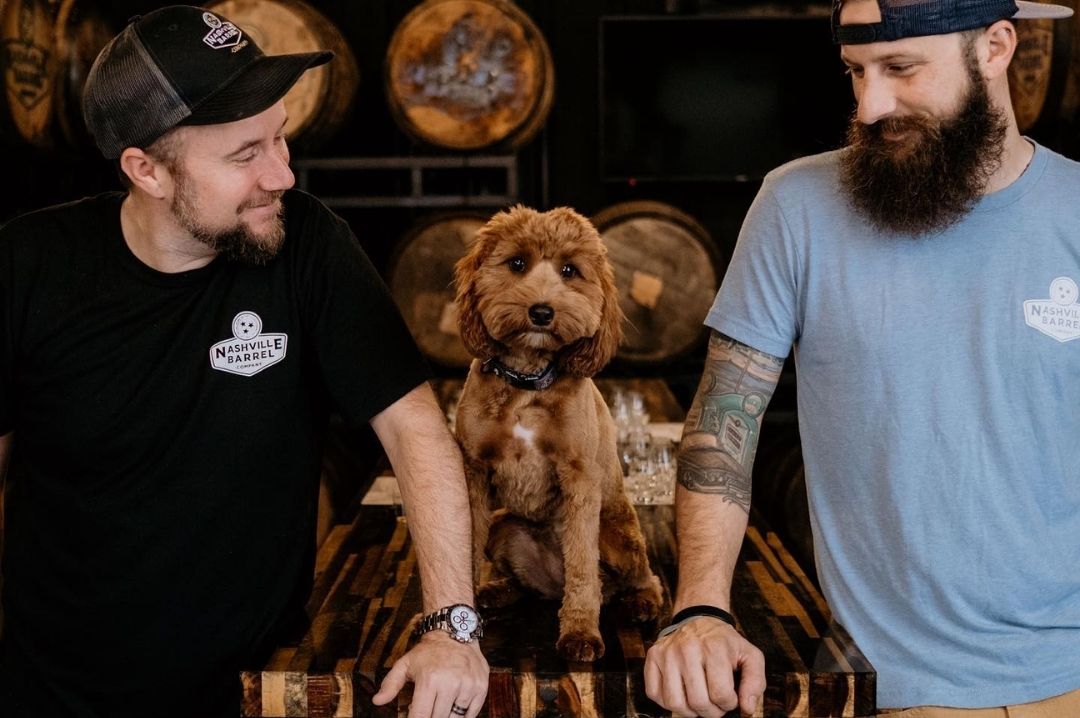 Mike Hinds (left), Stella (middle), and James Davenport (right), Source Facebook
In 2018, three guys started picking up single barrels from all over the world, in search of the best whiskey. As their collection grew, so did their popularity in Nashville. In 2020, they launched their first single barrel rye, amassing a great amount of attention on social media and the people from the city. From then, the distillery hasn't looked back, devoting all their efforts into blending the finest crafts for the people who love them so much.
CEO and co-founder, Mike Hinds is the leading architect behind the foundation of Nashville Barrel Company with his expertise in logistics and operation. While he takes care of the brand from the front, James Davenport makes sure only the best of the best finds its way into the bottles. Davenport has 10 years of working experience in retail and 5 years of time well spent in a submarine with the Navy. They call him the single barrel samurai around these parts.
Johnny Tsunami, The Wax King, is the labeller and the jack of all trades when it comes to packaging. He first met Hinds back in 2013, while working at the same local store. And yes, we almost forgot to mention the head of them all, Stella. A beautiful Goldendoodle who sits at the helm of the barrels and makes sure everyone is well behaved. She likes long walks on the beach and interacting with new people.
They initially started hunting for high quality bourbons, but later on, opened their arms for rye as well. Now they stock rum barrels too!
Which barrel are you pick'n?
Instead of the ordinary distillery tour, you will be treated with The Single Barrel Experience at Nashville Barrel Company that includes an insight to their inventory of bourbons, ryes, and rums. Once you make your pick from an option of 4 barrels to choose from, the distillery will bottle the spirit for you with a customizable logo imprinted on each bottle.
Excellence in Everything
To make sure all their productions are of the highest order, James and Mike with their combined 25 years of experience taste and pick barrels that aren't anything less than excellent. As a result, over 90% of the stuff they taste is turned away, leaving room only for the crème de la crème.
For them, it really doesn't matter how expensive the blend is or how long it is aged for unless it meets their high quality standards. That is why they believe that rejection is good, as it separates the best from the rest.
Future ambitions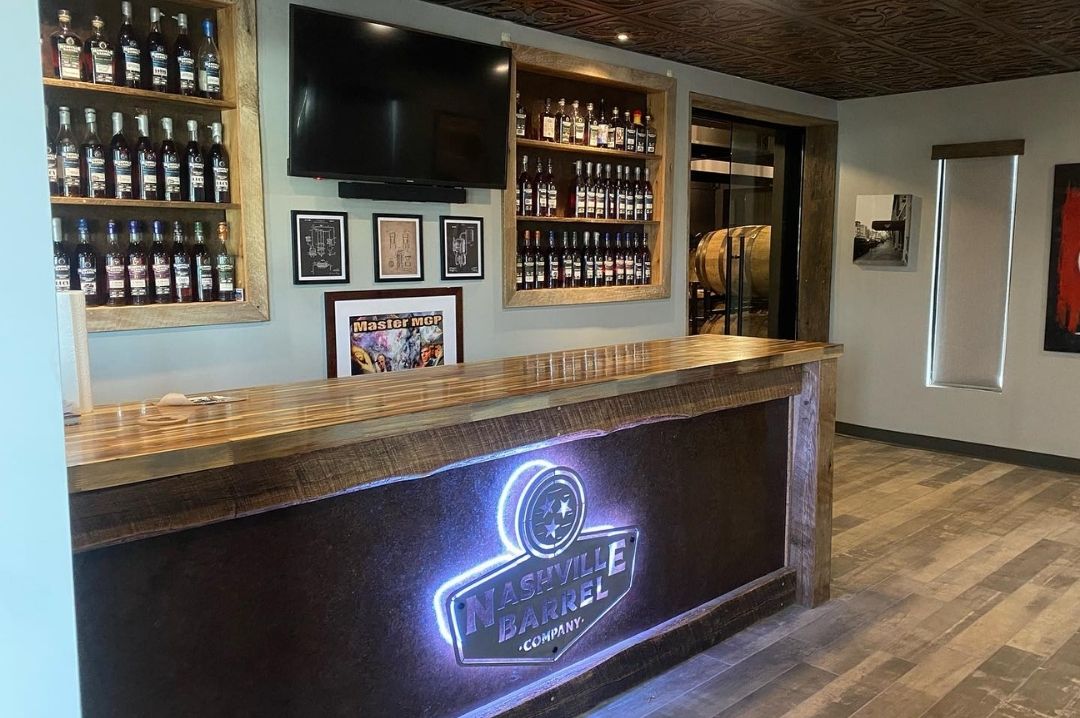 The tasting room at Nashville Barrel Company, Source Facebook
Mike Hinds is looking to propel this relatively new brand into the picture with plans for expanding to a new building that houses company offices, barrel storage, bottling operations, and a tasting room in the Railyard District.
Before taking the next step in the production line, Hinds wants his products to be readily available in the market, starting from the wine and spirits retailers in Tennessee.
Shop Nashville Barrel Company Single Barrel Rye here.
Header image - Nashville Barrel Company, Source Website